Mike McCluskey,  CCA Second Vice President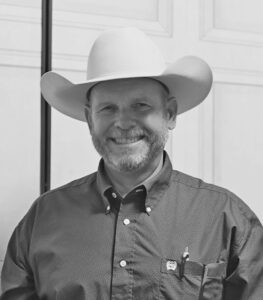 CCA's Second Vice President Mike McCluskey was born in Sacramento and moved to Dixon at the age of two. Now residing in Red Bluff, Mike works full time at Tehama Angus Ranch where he has an array of jobs including working cattle and helping in the farming operations, consisting of walnut and almond orchards. He and his wife Kendra also have some acreage of prune trees and grow hay.
Mike has also been involved in the industry through running his recently sold cow herd and his work with Tehama Angus. He has also been a part of the Tehama County Cattlemen's Association for the past 12 years and is the immediate past 2020-2021 Tehama Cattlemen's Association President.
Outside of the industry, Mike sat on the Dixon Unified School District School Board for two years, was involved with the Dixon Lions Club, volunteered with Friends of the Fair in Dixon and has served as a 4-H Leader.
As part of CCA's leadership team, Mike is eager to be more involved in the process of trying to keep the beef industry alive and thriving with the ever-changing regulations ranchers face on a daily basis. He also looks forward to getting out and seeing how different cattlemen are running their operations and learning what they need and how CCA can work towards helping them.
Mike can be reached at (916) 444-0845.