REGISTRATION

(Now Closed Online)
Registration closed on Friday, May 13. Onsite registration will be available at an increased price.
Full Registration includes: one ticket to Wednesday's Welcome Party at Petco Park, access to all meetings, breakfast on Thursday and Friday, lunch on Thursday and Thursday night's dinner at Morton's The Steakhouse. Registration sales are final.
ACCOMMODATIONS
The California Cattlemen's Association room block at the Marriott Marquis San Diego Marina is now closed.
Reservations outside of the room block can be made by calling 619-234-1500.
WELCOME PARTY

The Padres will be taking on the Brewers at 1:10 p.m. during this year's Welcome Party! Join us in the outfield of Petco Park on The Beach. Welcome Party Tickets are included in a full registration.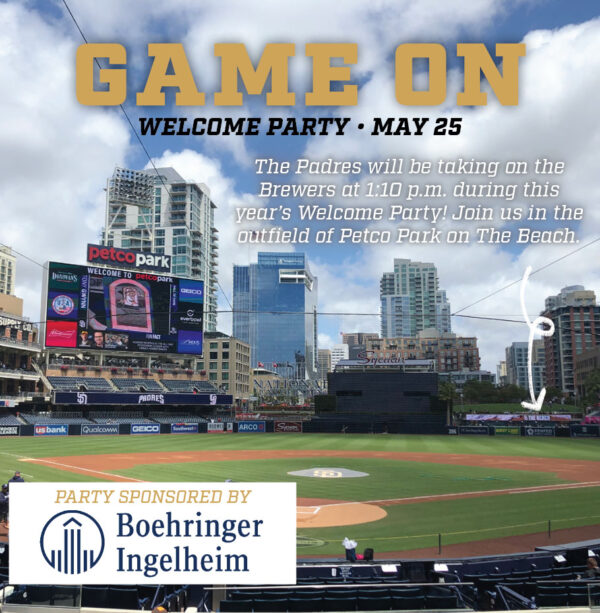 AGENDA & SCHEDULE
Agenda is tentative and subject to change.
FEATURED SPEAKERS (Click each name below to read bio)
Speaker schedule is tentative and subject to change.
ADDITIONAL PRESENTATIONS & SPEAKERS
Packers Concentration in the West: Wade Small, Agri Beef
Brazil Beef Industry Update: Victor Campanelli, Agro Pastoril Paschoal Campanelli, Techno Beef, Rancher, Feedlot Owner, Commercial Farmer
Mexican Beef Industry Update: Enrique Fontes, Rancher, Feedlot Owner, Packing Plant Owner
Team Building Post-COVID: Nikki Richardson, Head of Communications, JBS
Risk Management: Bryan Vasseur, Chief Operating Officer, Compass Ag Solutions
Beef, The True Superfood!: Dr. Shawn Baker, M.D.
The Case for Risk Management: Joe Kovanda, Chief Development and Strategy Officer/ Business and Risk Management Consultant., Compass Ag Solutions
THANK YOU TO OUR TITLE SPONSORS