Sorting Pen: The California Cattleman Podcast
S2E4: Sorting through the Animal Ag Alliance's work to connect, engage and protect
CCA is proud to be a member of the Animal Agriculture Alliance, a nonprofit organization with the mission to safeguard the future of animal agriculture and its value to society by bridging the communication gap between farm and food communities. Katie caught up with the Hannah Thompson-Weeman, the Alliance's Vice President for Strategic Engagement to share what the Alliance does, including their work on protecting agriculture from extreme animal rights activists. Hear Hannah's advice on what to do if an activist comes into contact with you or your operation and learn more about the Alliance at https://animalagalliance.org.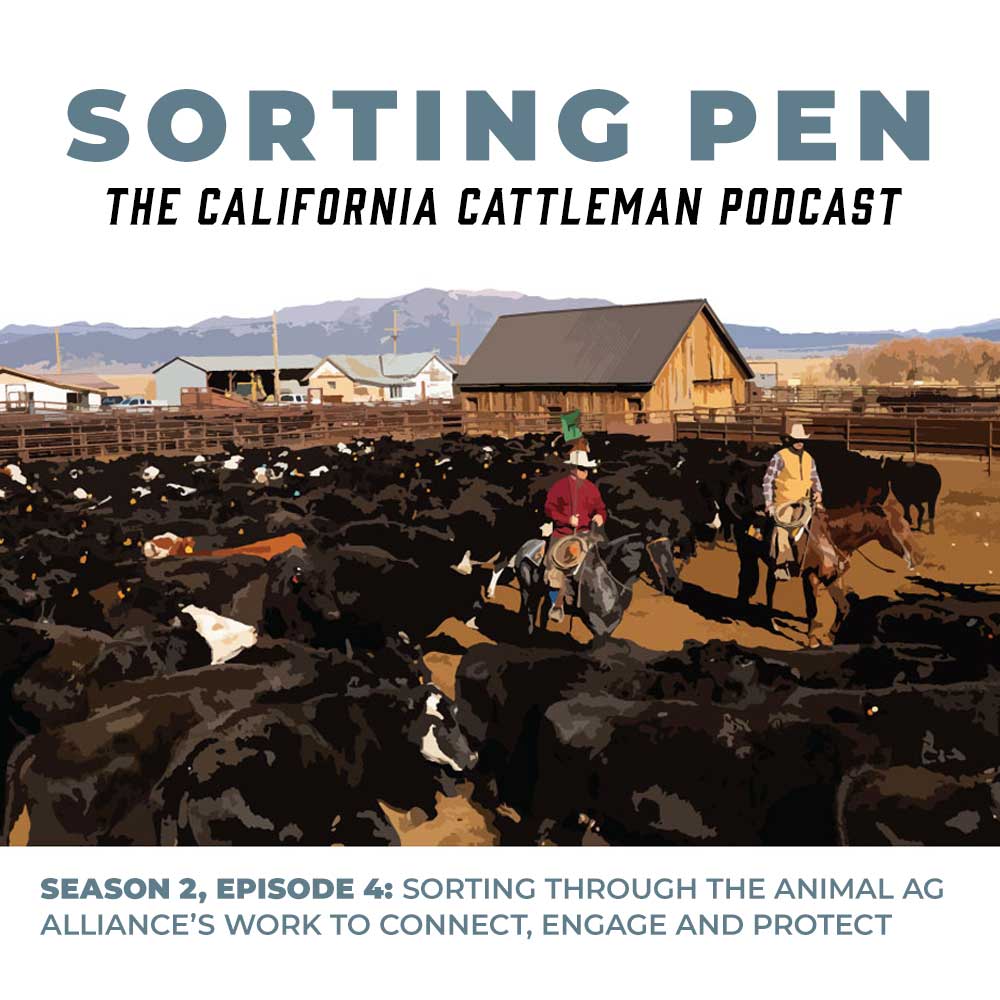 katier916
What Climate Action Plans are and why ranchers should be aware of them
katier916
An update on CCA's legislative successes and remaining priorities in 2023.
About the Podcast: Everyday, The California Cattlemen's Association is sorting through the issues impacting California's ranching families and producers. To communicate those issues, discuss solutions and keep ranchers current on the hot topics CCA leadership has developed this podcast.
In each episode we will be talking with CCA leadership and leading experts on issues specific to ranching and producing beef in California. Tune in every other Monday to hear updates on legislative and regulatory fronts in Sacramento, deep-dives into current events, challenges and more!