Call for Posters for the Cattlemen's Poster Session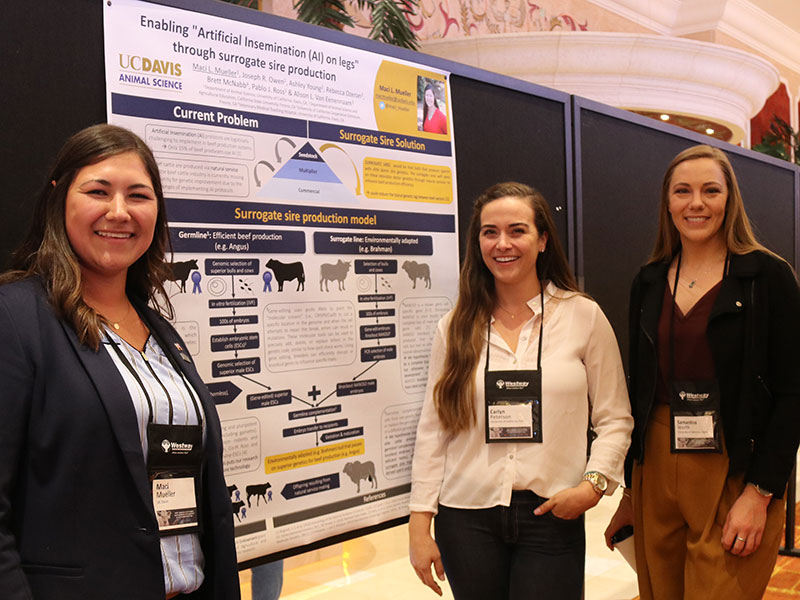 Participate in the 2021 Cattlemen's Poster Session at the 105th Annual CCA/CCW Convention and California Cattle Industry Tradeshow in Reno happening Dec. 1-3. The goal of the session is to inform attendees about the ongoing beef cattle research and education efforts being conducted in California. Posters can be something that was presented at previous meetings and there is no limit to the number of posters brought from each lab/program.
Highlights about the session:
When & Where: Posters can be put up as early as Thursday, December 2nd at 8am. The formal poster session will be held from 2-4 pm (location to follow). Posters will need to be taken down after the session.
Poster content and requirements: Anything related to beef cattle production or education. Please keep in mind that the audience will be primarily producers, so if you have posters that are geared towards them that would be best.  Posters should not exceed 48" x 48" as they will not fit on the poster boards.
Deadlines: By Friday, November 5th, please submit your poster information here.
Questions? Contact the CCA office at (916) 444-0845.
MORE ABOUT THIS YEAR'S CONVENTION AND TRADESHOW
katier916
Sponsorships are sold on a first-come, first-serve basis
katier916
Get your tradeshow booth reserved today!