Sorting Pen: The California Cattleman Podcast
Episode 2: The 411 on the Rancher Technical Assistance Program
Recording from Paso Robles: Jack Rice and Noah Lopez of Western Resource Strategies, LLC. join Katie to talk about how they are now providing regulatory expertise and professional support to all California cattle producers through the Rancher Technical Assistance Program with funding from The California Cattle Council. Plus, past CCA presidents Mark Lacey and Myron Openshaw give their input on the success of the 2021 Cattle-PAC Dinner Dance + Auction.
Get in touch with RTAP: Livestock producers can reach out by calling (916) 406-6902 or emailing rtap@wrstrat.com.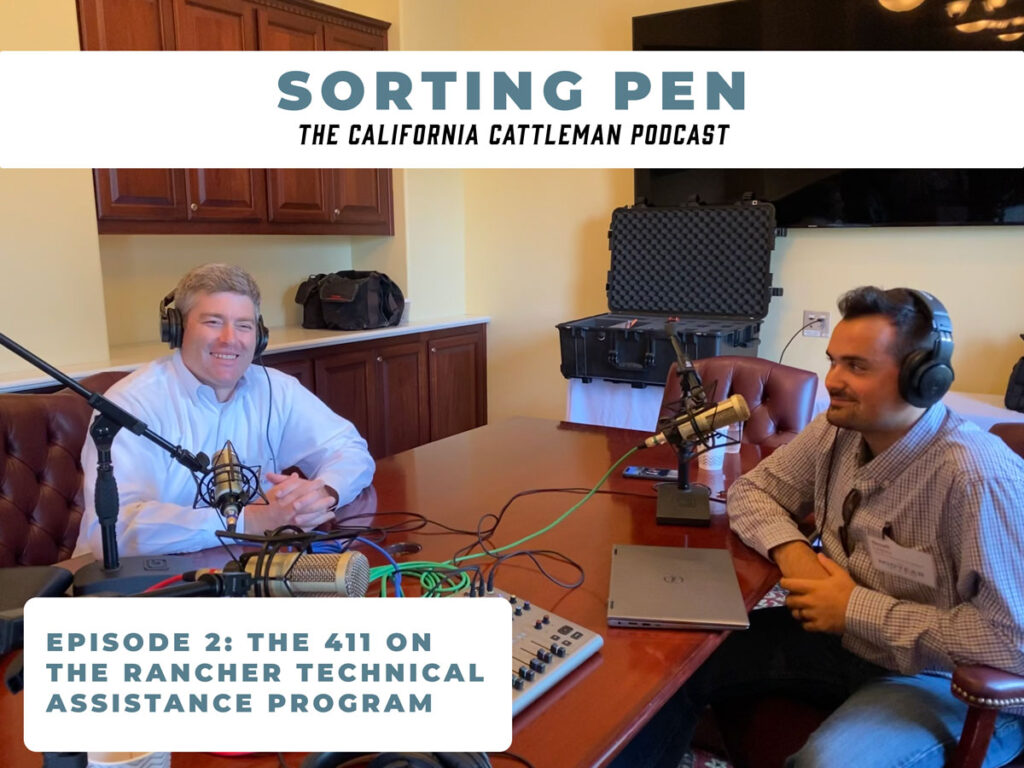 About the Podcast: Everyday, The California Cattlemen's Association is sorting through the issues impacting California's ranching families and producers. To communicate those issues, discuss solutions and keep ranchers current on the hot topics CCA leadership has developed this podcast.
In each episode we will be talking with CCA leadership and leading experts on issues specific to ranching and producing beef in California. Tune in every other Monday to hear updates on legislative and regulatory fronts in Sacramento, deep-dives into current events, challenges and more!