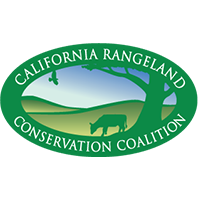 You're Invited to the 2020 Rangeland Summit 
Happy New Year! To start off the year, I urge you to join me January 14 at the Rangeland Summit in Stockton.  You'll meet a lot of good people who care about us ranchers, our challenges and the work we do.  The theme is Rangeland Health – Sustaining Ranchers, Communities, and Ecosystems.
One of the highlights for the non-ranchers is hearing from ranchers, and there are several presenting this year: Tony Toso, Dan Macon, Cari Rivers, Rick, Weston and Carolyn Roberti.  Lunch is catered by the San Joaquin Stanislaus CattleWomen.
For ranchers, we learn new information that we can use, and we help others appreciate and understand our commitment to the land, our communities and to our families.  Dr. Frank Mitloehner, UCCE will kick off the day with a very enlightening message about rangelands – don't miss it if you haven't heard him.
So, check your schedule and invite a friend or family member to come along. Check the website for information and the registration link ($75 registration). The Rancher Sponsorship includes two registrations for $250. For my photographer friends, enter the contest.
I always learn something, make new friends and have a good time.  I'm inviting Melinda this year!
-Tim Koopmann, Pleasanton