CCA Keeping Watch on For-Hire Transportation Regulations
CCA MAGAZINE | JULY/AUGUST 2019
CCA Keeping Watch on For-Hire Transportation Regulations
CCA MAGAZINE | JULY/AUGUST 2019
Since starting at CCA in 2007, it seems a week does not go by without receiving a question about the proper license and permits necessary to operate vehicles and trailers commonly used in agriculture. This is for good reason. If there is one section of California law that I think deserves recognition for being the most convoluted and difficult to digest at first glance, it's the California Vehicle Code (CVC).
Although transportation is not the primary venture for most agricultural businesses in California, regulations and laws that govern the movement of agricultural products impact us all. Whether you are a fleet owner, independent trucker, contract with others to fulfill your transportation needs or use a pickup and gooseneck on a regular basis, understanding the laws and regulations that govern the registration, licensing and permitting requirements for vehicles that travel on our state's roadways is extremely important.
The question I receive the most is "do I need a commercial driver's license (CDL) or California Class A to tow my trailer"? In general, any person operating a single vehicle with two axles having a gross vehicle weight of less than 26,000 pounds or pulling a trailer with a Gross Vehicle Weight Rating (GVWR) of less than 10,000 pounds can drive with a noncommercial Class C driver's license. Even if your tow vehicle is a pickup, once a trailer exceeds a GVWR of 10,000 pounds, a driver must have a Class A CDL, with limited exceptions.
The good news here is that farmers and ranchers are held to a different standard. Rather than base the weight off the GVWR of the trailer, a vehicle used solely in the conduct of agricultural operations can be driven with a noncommercial Class C license as the Gross Combined Weight Rating (GVWR of the tow vehicle + the GVWR of the trailer) is less than 26,000 pounds so as long as:
The vehicle is operated by a farmer, rancher or an employee;
The vehicle combination is used exclusively in the conduct of agricultural operations;
The vehicle is not operated in a for-hire capacity.
The release of a memo by the California Highway Patrol earlier this year clarifying licensing requirements for those hauling horse trailers has caused some confusion. CHP reiterated that those hauling livestock trailers with a GVWR greater than 10,000pounds would generally be required to have a Class A CDL or obtain a restricted Class A that allows an individual to haul a trailer that doesn't exceed a GVWR of 15,000 pounds and only within 150 air miles of the registered location of the vehicle.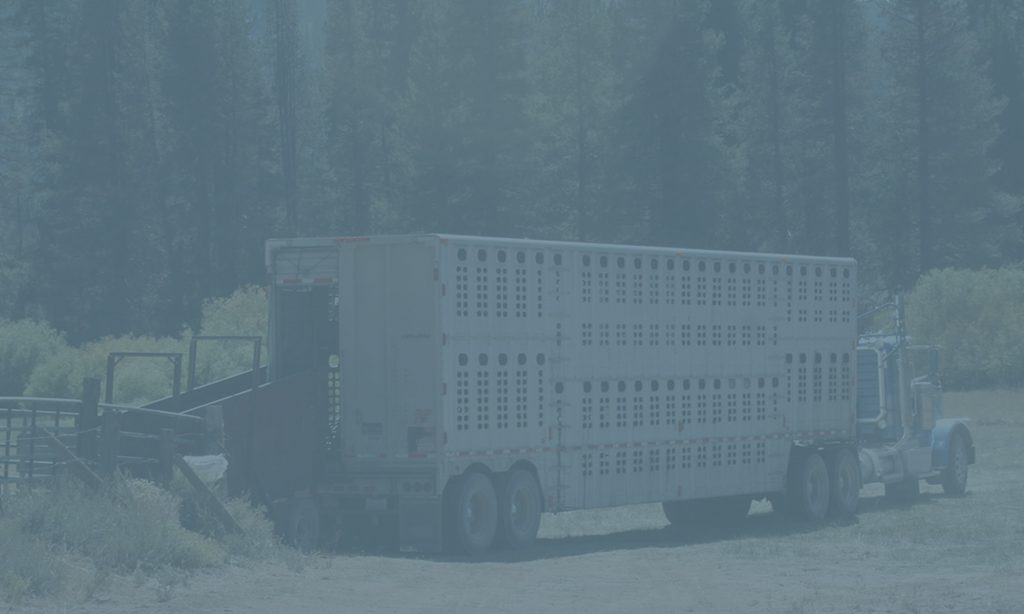 This seems inconsistent with the 26,000 pounds Gross Combined Weight Rating (GCWR) exemption afforded to farmers and ranchers mentioned above. The key to understanding the difference is to recognize in order to utilize the 26,000 pounds GCWR exemption found in CVC §12804.9, the vehicle or vehicle combination must be used "…exclusively in the conduct of agricultural operations." CHP does not consider horse trailers leaving a horse show to be "agriculture" and thus eligible for the 26,000 pounds GCWR exemption. This memo was circulated across Facebook and other social media platforms causing many to immediately question the need to obtain a Class A CDL due to a change in the law. Simply put, the law has not changed and farmers and ranchers meeting the criteria outlined above can continue to use their noncommercial Class C license to transport livestock, farm equipment and engage in other agricultural activities.
The Legislative Counsel of California issued an opinion in 2012 at the request of CCA affirming that operating "in a for-hire capacity" means being paid to perform the service of transporting a commodity, livestock, farm equipment, etc. This was reinforced with a bulletin issued by the CHP to their field command informing officers that ranchers hauling their own cattle to market, for example, are not operating in a for-hire capacity. Under this example, ranchers are arguably operating in commerce, however being compensated when selling one's own product is different than being paid to haul that product.
For those that fall outside the noncommercial Class C exemption due to the GCWR of their truck and trailer, are operating for-hire or simply want the reassurance of having a Class A CDL, there is no better time to apply than right now. Recent changes to federal law, and ultimately state law to ensure CDL conformity, requires that new CDL applicants attend a federally recognized truck school and in California, complete at least 15 hours of training behind the wheel. SB 1236 by Senator Bill Monning (D-Carmel) directs the Department of Motor Vehicles to adopt regulations commensurate with federal law no later than June 5, 2020. This new federal requirement will be in addition to the requirement to pass several written tests and a vehicle inspection, basic skills and driving test.
I began the process to obtain my Class A CDL earlier this year in order to haul a 26,000 lbs. dump trailer we have on the farm. I've passed the written tests, completed and submitted my medical evaluation and am awaiting my vehicle inspection, basic skills and driving test in July. Aside from the numerous trips I've had to make to the DMV, I'm glad I'm doing this now. In addition to being grandfathered in to the program beyond June 5, 2020, it's also an excellent opportunity to obtain a California REAL ID which will be required for those using a drivers license as a form of identification for air travel beginning October 1, 2020.
Federal law also does not provide broad flexibility to the states to increase the 26,000 lbs. threshold required for a driver to obtain a CDL. Limited changes can be made including allowing farmers and ranchers to operate a vehicle of combination of vehicles with a GCWR of 26,000 lbs. or more, however travel is limited to 150 air miles from the farm. As soon as travel occurs outside the 150 air mile radius, a Class A CDL is required. States have discretion to implement these limited exceptions, however California has not acted to establish a "farm plate" or unique vehicle identification program which is the first step in order to provide an enforcement mechanism.
Proper licensing for a driver is only one component to the lawful operation of a vehicle. Depending on the weight, configuration or overall length, additional permit and registration requirements may need to be met in order to comply with federal and state law. Those topics will be covered in a future article. Please stay tuned for further information or contact Justin Oldfield in the CCA office.