Sorting Pen: The California Cattleman Podcast
Season 2, Episode 1: Sorting through the California Air Resources Board's recent amendments to the Small Off-Road Engine program
In December, the California Air Resources Board (CARB) approved new amendments to the Small Off-Road Engine (SORE). California Cattlemen's Foundation Public Policy Advocate Victoria Rodriguez joins Katie in this first episode of season two to talk about these changes and about what this means for equipment important to ranching.
Episode resources:
 The new California Cattlemen's Foundation website
As mentioned multiple times in the episode, a comprehensive list of equipment CARB presumes to be "farm equipment" exempt from the regulations is available at: https://ww2.arb.ca.gov/sore-list-determine-preempt-road-applications.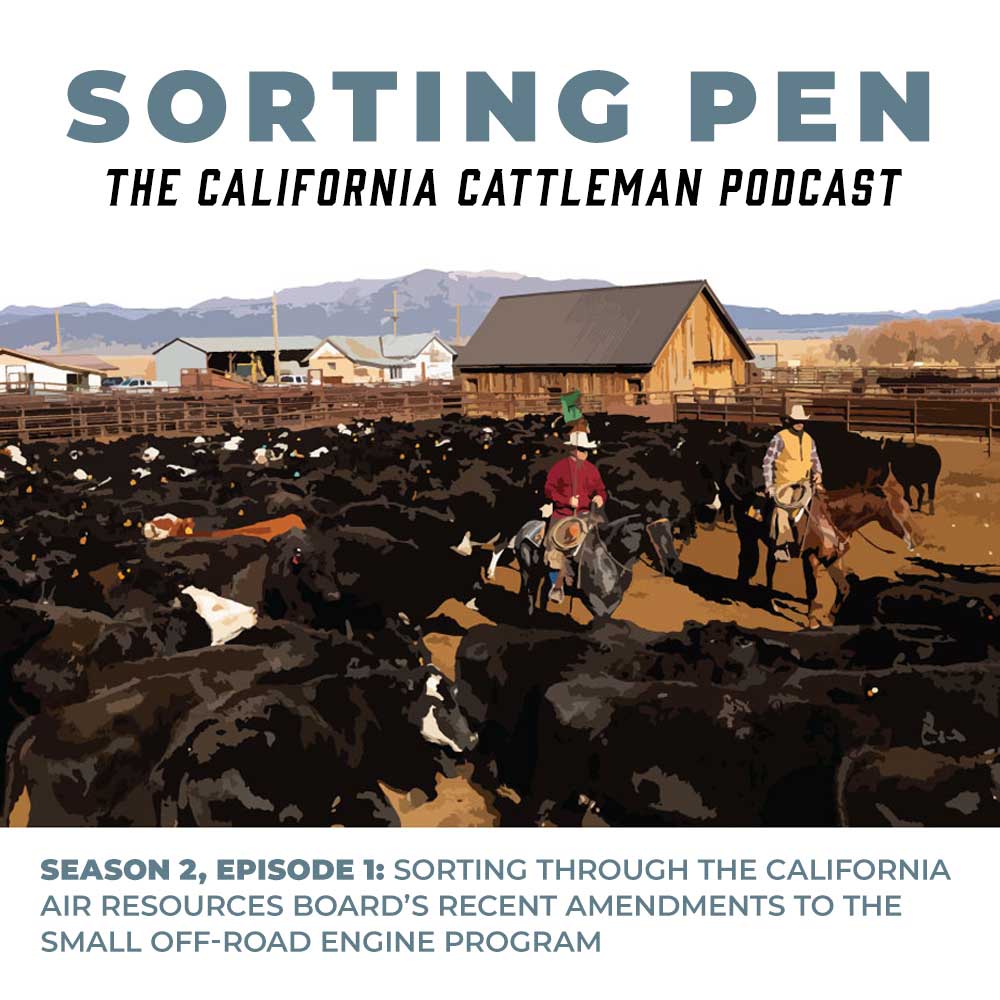 katier916
An update on movement in California and beyond
katier916
What Climate Action Plans are and why ranchers should be aware of them
katier916
An update on CCA's legislative successes and remaining priorities in 2023.
About the Podcast: Everyday, The California Cattlemen's Association is sorting through the issues impacting California's ranching families and producers. To communicate those issues, discuss solutions and keep ranchers current on the hot topics CCA leadership has developed this podcast.
In each episode we will be talking with CCA leadership and leading experts on issues specific to ranching and producing beef in California. Tune in every other Monday to hear updates on legislative and regulatory fronts in Sacramento, deep-dives into current events, challenges and more!