CCA Welcomes Morgan Lyman to the Team
CCA Welcomes Morgan Lyman to the Team
The California Cattlemen's Association (CCA) is pleased to welcome Morgan Lyman to the staff as our administrative assistant.
Morgan was raised in the foothills of Amador County where her family grows wine grapes and beef cattle. She grew up with a passion for agriculture, but fell in love at a young age with the cattle side of the industry.
She joins the CCA team having just graduated from Oregon State University (OSU) with a Bachelor of Science in Animal Science and an emphasis in Leadership. During her time at OSU, Morgan took advantage of opportunities to learn more about the beef industry by interning with the Oregon Cattlemen's Association and gaining leadership skills through clubs such as Steer-A-Year. Morgan also worked for the beef unit on campus which held many research trials that provided learning opportunities for her to expand her knowledge of the industry.
Morgan responsibilities include initial telephone and personal contact with CCA members and the public. She also is responsible for coordinating day-to-day office operations and assisting with meeting and event planning, preparation and scheduling.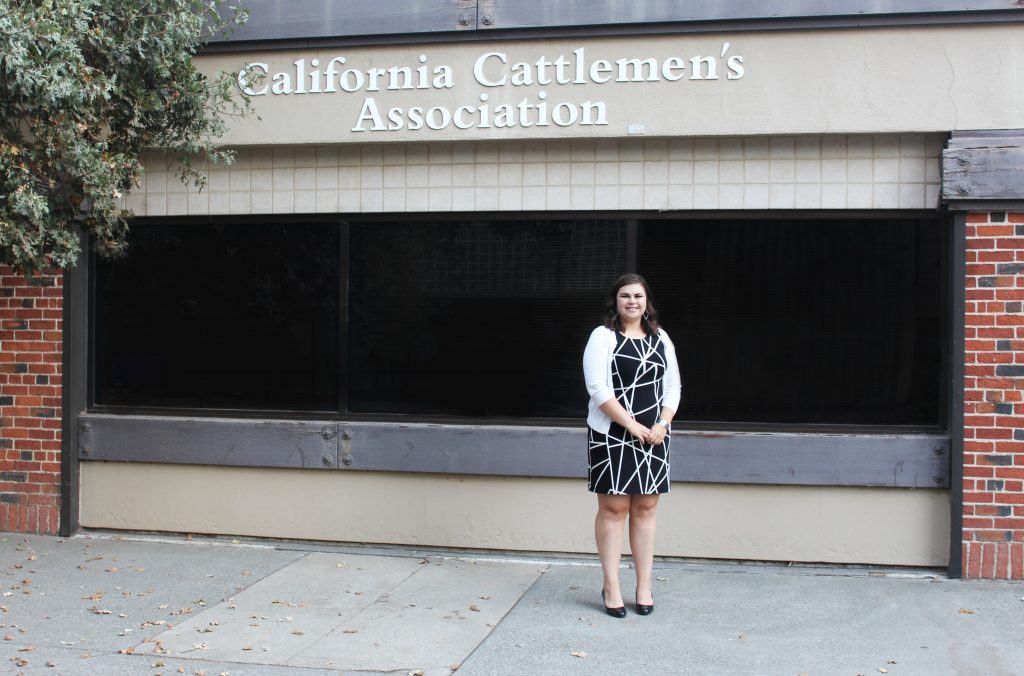 Seven Fun Facts About Morgan
Favorite cut of beef?
Sirloin or tri-tip
If you could pick any actress to play you in a movie who would you choose?
Sarah Drew
What is the best thing since sliced bread?
Coffee
Favorite musician?
Garth Brooks
If your personality was a breed of cattle which would it be?
Hereford
Best book you've read?
Girl, Wash Your Face
Why are you excited be on team CCA?
I am excited to join a team that shares my passion for the beef industry. I look forward to meeting more of the members and having the opportunity to learn and grow this industry.
LEARN MORE ABOUT THE CCA STAFF