SAFETY FIRST, 365 DAYS A YEAR
From pasture to plate, California's food standards are some of the strictest in the nation. Ranchers in the Golden State go above and beyond with programs like Beef Quality Assurance to ensure that their product, the same product that they feed their own families, is safe, nutritious and tasty.
DID YOU KNOW?
Get The Truth on Fake Meat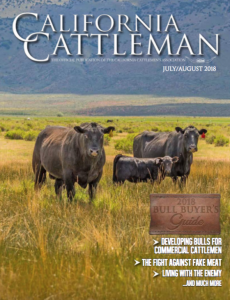 Click above to read a recent article and get the facts on fake meat from Jenna Chandler, CCA Director of Communications. 
REFER TO THE
CCA POLICY BOOK
The CCA Policy Book is written and updated by CCA members. The policies within the book dictate the position that CCA takes on issues at the State Capitol as well as in the regulatory arena as CCA staff and officers work on behalf of members throughout the state.